What to do with the excess toilets?
Turn them into storage space, of course.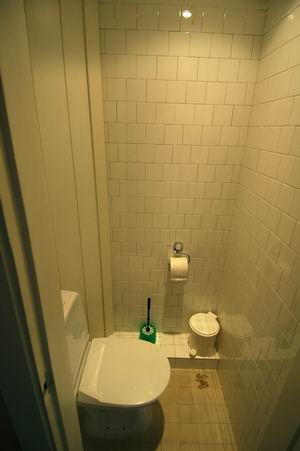 The WC in its original form. Note the tiled walls and floor. The vertical slats on the left hand side cover the pipes going to the attic bathroom.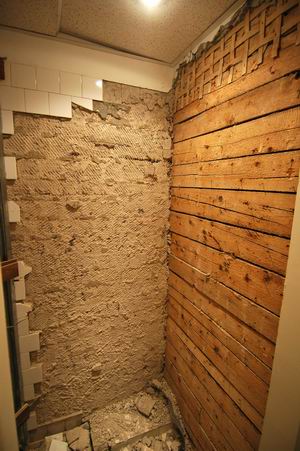 It was a repeat of the kitchen, but smaller. Lots of dust and wire mesh to pull off. Getting the old floor up was fun, It was about 60mm thick concrete, (Thank goodness that there was no re-bar in it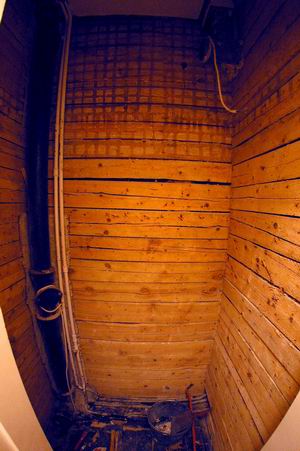 All stripped. Now to put in new floor, walls, ceiling etc.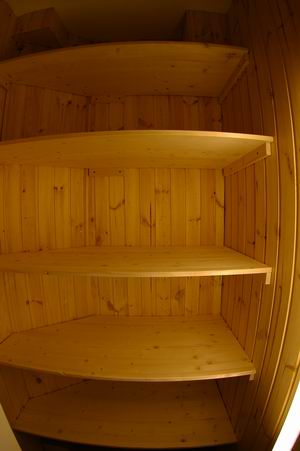 The final product. 5 Shelves, and a fluorescent lamp that runs along the left hand side of the door frame. I always wanted a full length lamp in my closet, to illuminate the shelves all the way to the back. Our old closet in Groton was perpetually dark. All sorts of things hid there.
 2005.02.16 -e.p.